Most people who have not had the experience of cruising in a yacht for an exclusive vacation may be wondering, "how long is a yacht charter season."  This article will help you with everything you want to know about yacht charter season and what to expect for private yacht charters.
Firstly, what's a yacht? Although there's no standard definition, it is a sailing ship for cruising, pleasure or racing. It's a large boat that comfortably accommodates many people while spending a substantial amount of time on it. 
Although it's difficult to differentiate between a boat and a yacht, some consider any boat that's 33ft, while some say that a yacht must be bigger than that. There are gigantic yachts like Jeff Bezos' new yacht.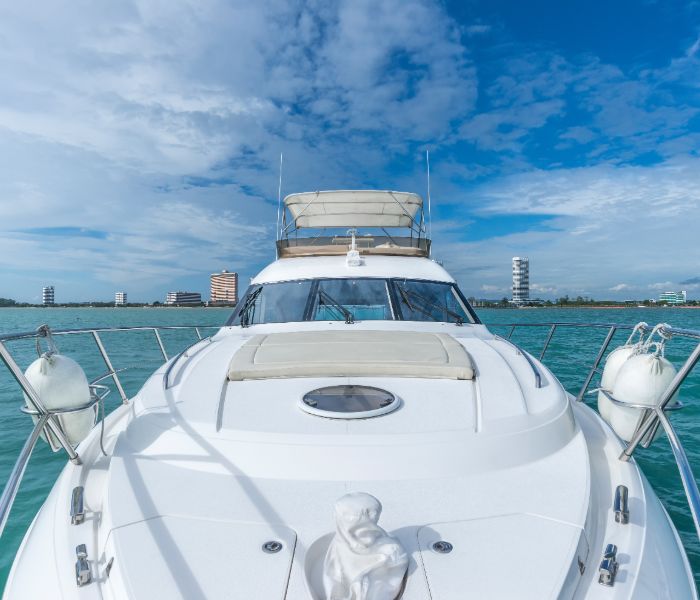 In your course, to know the duration of a yacht charter season, you need to understand what yacht chartering is.
According to CNBC, yacht chartering encompasses taking occupancy of a bigger boat for a long period. It deals with renting a sailboat or motor yacht to travel to various coastal or island destinations. It is always to enjoy holidays with friends or family, but it could also be used for business activities.
The distinction between boat renting and yacht chartering is that a boat uses smaller vessels for a short period__ a day or afternoon while chartering requires larger boats for a long period. Also, with boat rental, you won't get a captain or crew, and you have to bring all your supplies, but chartering a yacht will not let you be in charge unless you have been licensed.
According to Digital Journal, the yacht chartering market is forecast to rise, with high spending on luxury holidays rising in the U.S. market.Gradually, your journey is now sailing to the most important aspect of knowing how long is a yacht chartering season which is:
What's Yacht Charter Season?
It's cold in the winter, and the summer is bestowed with heat and humidity; therefore, most people plan for yacht charter to enjoy their holiday and escape winter's cold and summer's heat.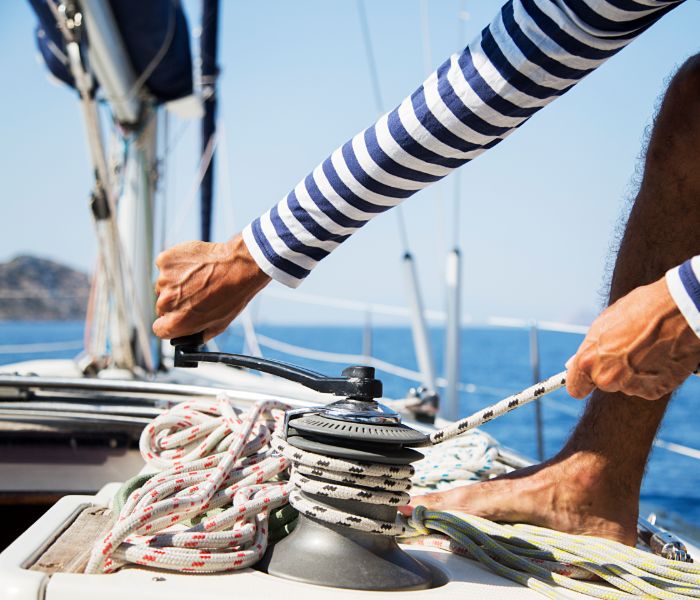 To enjoy an exclusive holiday with family and friends,  going for a yacht charter is one of the coolest ways of making it happen. Have you ever chartered a yacht? If not, understanding the season can be difficult. 
The season is divided into two seasons categories which are:
Summer/Winter
The summer or winter season is influenced by water and weather, thus making the Mediterranean, Northern Europe and America's prominent destinations in the summer. Destinations to places like the Indian Ocean, Caribbean, Florida are popular during the winter yacht charter season. 
Changes in weather conditions affect yachting locations. Locations like Florida and the Bahamas have favorable and stable weather conditions all year round and are good for boating most of the time.
Some months are more exposed to hurricane and wind actions than others, therefore for short-term or daily yachting in these locations, options are provided to coordinate yacht charter using local weather forecasts. Speak with your charter dealer for destination understanding and more.
High/Low Season
It's also called peak/off-peak season. It indicates the time of the calendar where yachting is active and the period when it's low. 
The peak seasons are majorly weeks when demand for charter is high. Decide the best cruising months that suit your preferred destination for a better yacht charter selection.
How Long Does Charter Season Last?
It's time to expand on "how long is a yacht charter season." Yachting is part of the super-rich lifestyle. Some charter prices are high, while cheaper yachts are for small families to enjoy a ship cruise.
When planning your yacht charter, availability and holiday rate is influenced by charter seasons. It's important to know that both summer and winter have high or low duration stretch over some time 
Summer Or Winter Season
From year to the next, winter and summer seasons can exist side-by-side because winter in one area is summer in another area.
Each season is consistent for six months.  Yacht charter summer season starts from April/May and extends to October, while winter season inception is in November and ends in April.
High And Low Season
Summer and winter have their peak period. Winter's major peak is in the Christmas and New year periods. The active period for yachting during summer is July and August. During the peak of any season, yachts are scarce due to high demand and increased prices.
Shoulder Season
It is a period in yacht chartering that settles on either side of the peak seasons. It goes from April – May and September – October.
It's a favorable moment to book a yacht charter. The demand for yachts is low, and the weather is friendly, with a light breeze passing through the sun's heat.
Trip Length
Average yacht charter duration varies from company to company. While some agreed on a one week to ten days on average, others might accept a minimum of at least five days stay even though it's not common.
Whether you opt for longer holidays, it doesn't make the price go down because two weeks is twice the fee rate of one.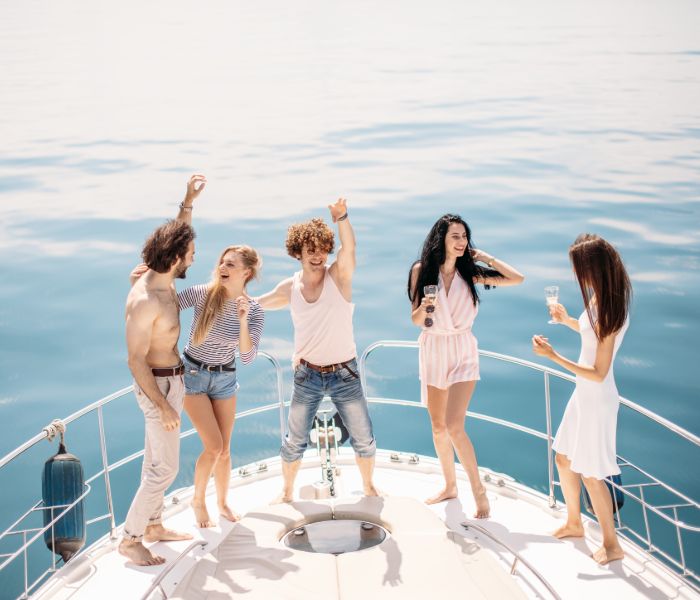 Why Charter A Yacht?
It's a wonderful way of opening yourself to a water-oriented vacation. Yacht gives you the adventure of a five-star hotel and a unique boat unforgettable experience. 
Imagine going anywhere on a floating resort, traveling while enjoying top-notch hotel room services. 
It has lots of advantages; no wonder many people want to know the duration of the yacht charter season.
Can I Charter A Yacht Out Of Season?
Since every part of the world doesn't have the same peak seasons, it's possible to charter a yacht at any period of the year. Apart from that, some luxury yachts are durable and can sail in weather conditions. 
Chartering an explorer yacht will cope in all weathers and enable you to enjoy a warmer climate and quieter oceans.
Yacht companies and travelers are compelled to recognize how seasonality influences local yachting. It's a piece of information that will help companies schedule their yacht charter programs while anticipating demand for their yacht. 
According to CNN, a sailing vacation is a voyage to another society where land troubles are blown away. The travelers' prior yacht seasonal knowledge, like; how long is the yacht charter season, makes holiday planning easier and yacht booking appropriate.
If you're looking to rent during the yacht charter season, get in touch with our team at Private Yacht Rental Miami to secure your boat dates.