Why should you rent a yacht for the day? If you are looking for a new adventure, you can undoubtedly find one while at sea. Boarding a yacht and enjoying the amenities for the day (or longer if you're needing a bit more R & R) is exciting, exhilarating, and incredibly freeing. Having a party on a yacht seriously increases your popularity among the masses. You'll forever be known as the guy or gal who had the season's best soiree.
Now that you're more intrigued than ever to book yourself a yacht rental, you're probably curious about how much it is to rent a yacht. The price varies depending on the season and what the rental is going to be used for.
Continue reading to learn more.
How Much Does Yacht Rental Set You Back?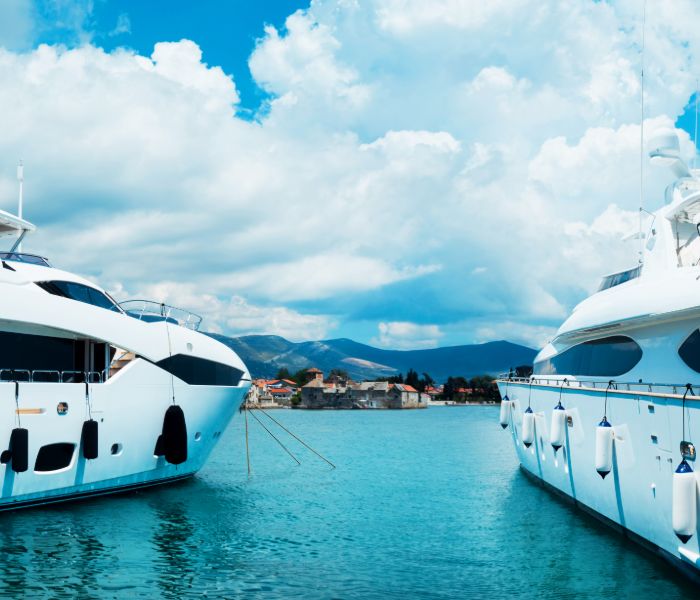 According to Boat Setter, "A yacht in Miami costs anywhere from $1,200 to $5,000 plus depending on the size of the boat and length of the yacht rental. High-end luxury yachts in Miami can cost $4,000 a day or more."
One point that we want to drive home is that yacht rental costs are associated with the time of year, party size, boat amenities, and what the vessel will be used for. Even though Boat Setters figures are a close estimate, they can easily change once all factors are considered.
The best thing you can do is have a consultation with the yacht rental company and ask questions that pertain to the price and what all is included with the quoted rate.
The Benefits of Renting a Yacht
Hiring a private yacht rental company is one of the best ways to rest, relax, and enjoy yourself. Most rental companies provide their own sea captains, so you don't have to worry about steering the boat yourself. Contrary to popular belief, you do not have to be a licensed ship captain to rent a yacht. 
It isn't cheap to rent a yacht in Miami, but it's worth the cost in so many ways. For one, you get to take a day trip to coastal towns that you've never been to before. There are beautiful islands located in the Gulf of Mexico that you cannot drive to. Imagine gaining access to them by way of a luxury yacht. Even if you're not excited about being on a boat, your tune will soon change once you see the gorgeous beaches and feel the sweet sea breezes.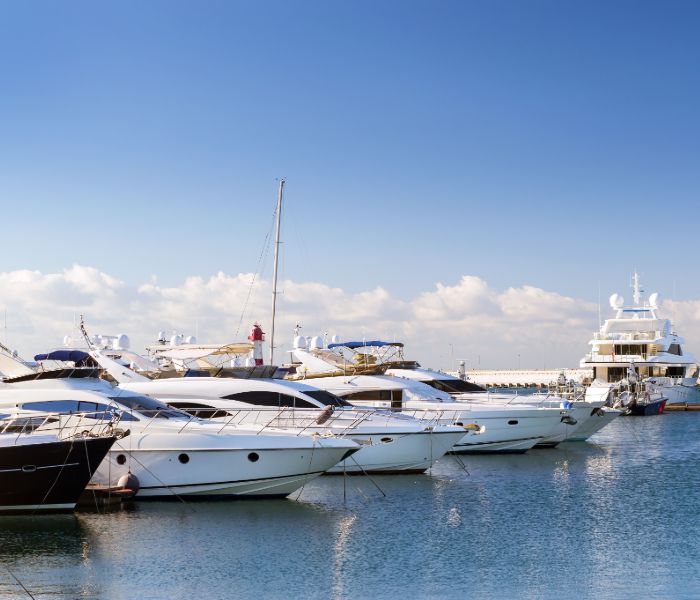 There is much fun to be had at sea! What better way to explore the bounty of the ocean than on a luxury yacht? You are responsible for nothing more than putting your feet up and checking out the bounty of the sea while sipping on cocktails. Don't forget your sunscreen because you'll be basking in the rays all day.
Did you know that luxury yachts are equipped with many amenities? You won't simply be spending your day watching the sky and counting clouds as you sail the deep blue sea. Here's what you will find on your yacht rental:
On-deck swimming pool

Sauna

Hot tub

Unlimited food and beverages

Private sleeping quarters

Exercise equipment
Those are just a few amenities you may find aboard your yacht rental. Keep in mind that every vessel is different, so make sure you know what is included in your unique cost.
Figuring in Gas & Docking Fees When Renting a Yacht
Most of the time, gas, electricity, and docking fees are included in the cost of the yacht rental. When you're inquiring about how much money it is to rent a yacht in Miami, you should always ask about fuel expenses.
There is no basic answer to the cost of fuel and docking because it differs between boats, locations, and companies. Did you know that if your yacht comes with jet skis, you'll be charged for the gas to use them? It's essential to choose a charter company that is upfront with you about these sometimes hidden costs.
The distance traveled, and the speed used to get there affects how much gas is used and will determine your final price. These factors are calculated at the end of your voyage. Most yacht rental companies will require a down payment before you rent the boat, and the rest of the fees will be calculated upon your return.
Docking fees also vary depending on where the yacht is docked and if there are any special events happening at that time.
Are Insurance Costs Part of Yacht Rental Fees?
Most of the time, insurance fees are not directly related to how much it is to rent a yacht for the day or longer. However, it is wise to bear in mind that you have the opportunity to purchase liability insurance, and this cost will be yours alone and not affiliated with the charter company.
There are many different insurance policies for yacht renters, but the majority of them offer:
Agreed Value Coverage

Liability Protection

Replacement Cost Loss Settlement

Uninsured/Underinsured Boater Coverage

Medical Payments

Search & Rescue

Longshore and Harbor Workers' Compensation Act (LHWCA)

Personal Property & Fishing Equipment Coverage

Trailer Coverage

Emergency Towing & Assistance

Boat Show & Demonstration Coverage

Precautionary Measures

Bottom Inspection

Oil Pollution Act of 1990 (OPA) Coverage

Temporary Substitute Watercraft

Marine Environmental Damage Coverage
How Much Money is it to Rent a Yacht During High & Low Season?
High season refers to the most popular times during the year to rent a yacht. It is at these times you'll find yourself paying the most money. There is no cut and dry answer to the specific costs unless we know precisely where it is you are chartering to and from. For example, renting a yacht in the Bahamas during high season requires serious planning and budgeting. It's always best to speak with the rental company far in advance, so you know what fees to expect.
During the low season, you can expect costs to be much cheaper than the high season rates. If you're looking for a low-key yacht charter adventure, then booking during the off-season will work great for you. Keep in mind that low season also means a lack of festivals and events happening at specific destinations where you may choose to dock.
 Base Charter Fee of Yacht Rental
In a nutshell, the base charter fee refers to the hire cost of the yacht, working equipment, food costs, and wages to pay any hired deckhands and the captain. The base charter fee almost always varies depending on the size of the yacht, the crew, whether it is high or low season, where the yacht will be traveling, etc.
It's important to remember that the more amenities a yacht comes with, the higher the base fee is likely to be.
Party Boat & Yacht Rentals
The answer is yes and no simply because party boats and yachts have some of the same luxuries. Let's take a look at some of the differences between party boats and yachts:
Party boats are customarily designed for commercial purposes

Yachts are designed with recreational purposes in mind

Party boats typically have a significant staff presence onboard

Yachts usually only have a ship captain and one or two deckhands onboard
The rental costs commonly differ by leaps and bounds between party boats and yacht rentals due to the fact that a party cruiser is going to have a lot more hired help onboard.
Party boat amenities typically include a dance floor, a stage for live performances, a connected sound system, a bar, and multiple floors. A yacht rental consists of a lounge area, kitchenette, living area, sleeping cabins, and front and rear sun decks.
It's essential to know the difference between a party boat and a yacht and their individual pricing tiers. You want to make sure you are booking the experience you have in mind and not something completely different. If you book a yacht, you can still have a party but just on a smaller scale.
According to Always the VIP, "A party boat rental costs around $6,000 and up for a 4-hour cruise in NYC. While a private yacht charter can cost around $3,000 and up, for a 4-hour cruise on a boat that can accommodate up to 30 guests. The bigger or more luxurious boat, the higher the base prices are."
Rent a Yacht for a Price in Your Budget
For the most part, every yacht chartering company offers just about the same style of boats and amenities to choose from. However, the prices are almost always wildly different depending on the company you go through. For example, a yacht rental in NYC is going to be much more costly than a rental in Miami, especially during the high season.
It's best to shop around and negotiate and compare packages so that you get the most bang for your buck.
Make sure you determine your expectations; this is important information when asking yourself, "How much is it to rent a yacht?" 
Go with a local yacht rental company that is near you as this will save you money. You can search online or go to the port yourself and speak with the company owner in person. Doing a general online search is the quickest way to find yacht rental companies in your neck of the woods.
Once you've secured a consultation with a few companies of your choosing, you can compare prices and see which charter gives you the amenities you're looking for at a price you can afford. Some things to consider are what the down payment will be, if water toys are included, what are the fuel and docking fees, and how many deckhands will be onboard.
If it is important to you, ask the company about the experience of the crew and captain. If you're going to pay big bucks for a yacht rental, you want to make sure you are getting superior service and that you and your family and friends are always safe aboard the vessel.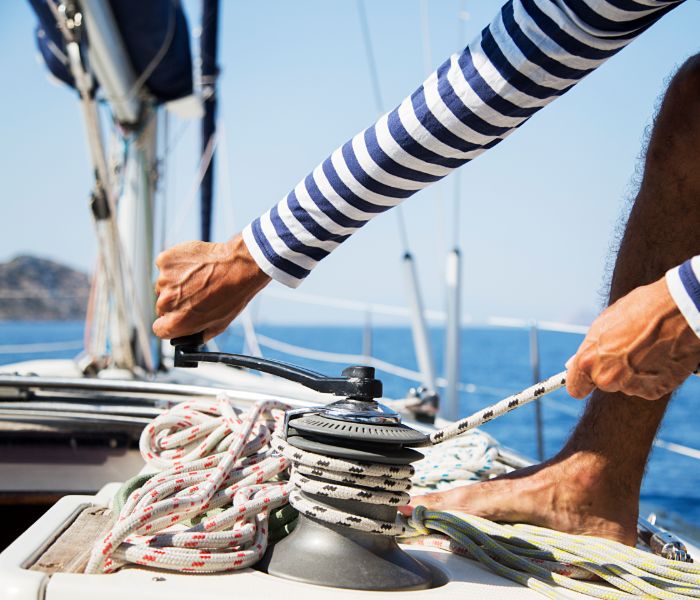 Private Yacht Rental Miami is your best option for a high-quality luxury boating experience. The company offers fine dining, entertainment, and luxury water toys on each of its charters. Booking a yacht with this company is ideal for anniversary parties, birthdays, or simply a restful day at sea.
The company has been around for a long time and is known for exceptional customer service, safety, and fun at sea. Rental costs are always competitive, and the company features budget-friendly yacht voyages that almost everyone can afford.
Are you new to Miami? Taking a private yacht tour around the area might be right up your alley. See the sites of the Gulf of Mexico from the deck of a breathtakingly gorgeous ship that you get to enjoy for the day.
You might be surprised by the sites and sounds you'll see and hear while aboard one of our vessels. We take pride in showing off the Miami area while treating our customers to an incredible yachting experience. Each of our packages is uniquely designed for you. Detail to us what you're looking to get out of your boating adventure and we'll be sure to make it happen.
Did you know that we service thousands of happy customers every year? It doesn't matter if it is high or low season our captain and crew ensure each of our guests has a marvelous time aboard our luxury yachts in Miami.
Each yacht rental is bound to be an experience you'll never forget when you choose our company to serve you. We invite you to visit our website or call us today to determine how much money it is to rent a yacht in Miami with us. Our top priority is customer satisfaction and safety. We're excited to serve you on the high seas today.